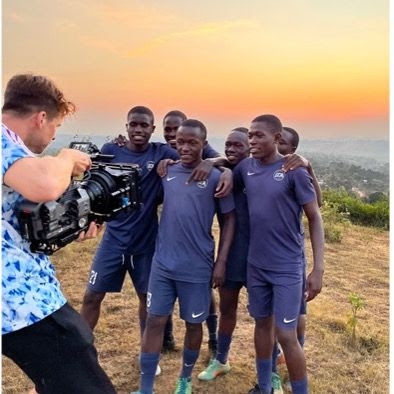 01 Sep

VISIT FROM TWO PROFESSIONAL FILMMAKERS

In the month of August, we had two filmmakers from the UK, Fin and Carlo, visiting us at El Cambio Academy.
 
They were here to make a pitch for a documentary following one of our boys, Isaac, who is the first student of ours to get a scholarship abroad and leave Uganda.
 
While the two filmmakers were at the academy, Isaac and his friends went to beautiful and idyllic film locations here in local surroundings. One day included going to the top of a mountain, with an amazing view over Masaka as they managed to capture shots of the beautiful sunset.

In addition to this, Fin and Carlo visited the local secondary school Isaac and his friends attend, the academy football pitch where the boys and girls train and a tournament in the capital of Uganda, Kampala.

Thank you for coming to El Cambio, Fin and Carlo! We are looking forward to seeing the documentary come together in the near future!