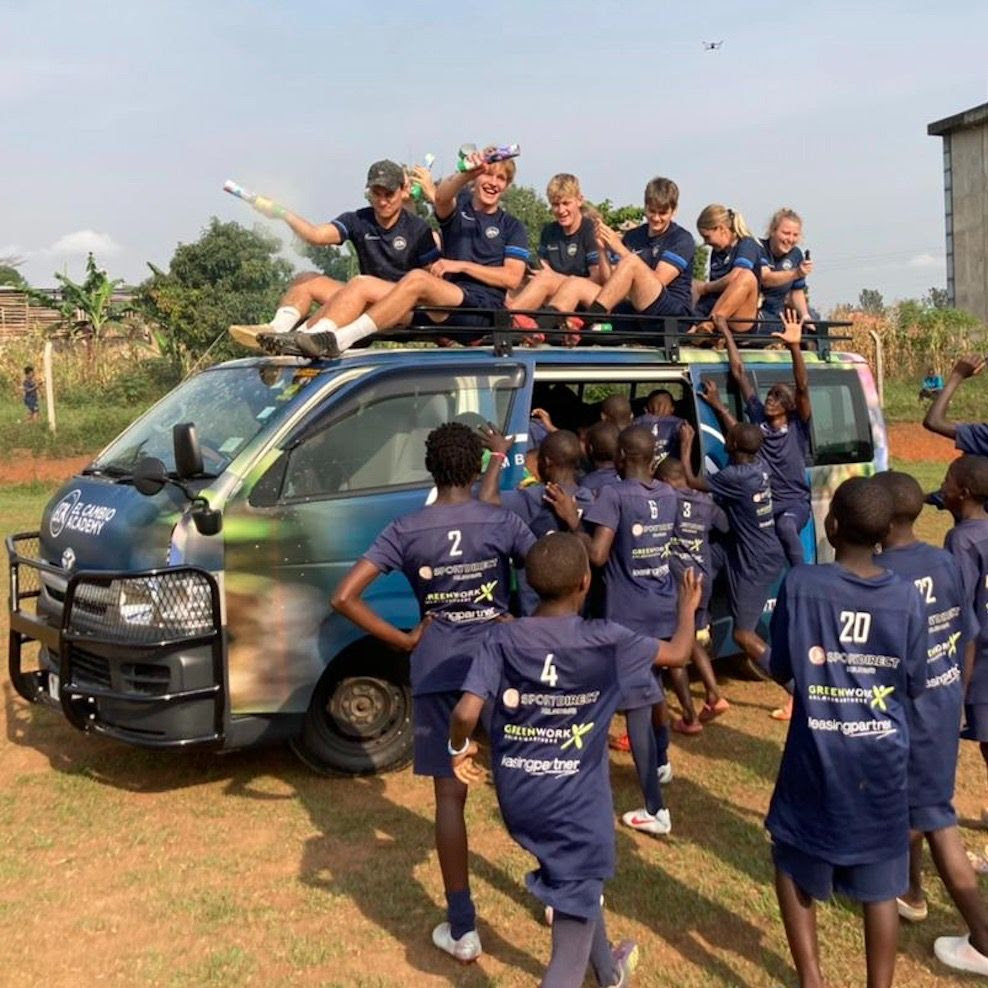 01 Mar

THE ECA BUS HAS ARRIVED!

Back in November in 2021 we held a charity dinner in Copenhagen, where a lot of loving and generous people participated and showed their support to El Cambio Academy. Thanks to their help we have been able to purchase THE ECA BUS powered by FC Sunshine, ISI Højskole, Vor Frue Skole and Dear Football.

The new bus will provide our players with a lot of new opportunities and make it easier for us to attend football tournaments and other essential events around Uganda. This is a big step in the progressive development of ECA and we are truly greatful for all the support – THANK YOU!

In the pictures below you can see some photos of the bus. As you can see, the kids were so excited when we surprised them with their new ride. We don't know about you, but we think it is looking incredibly nice!