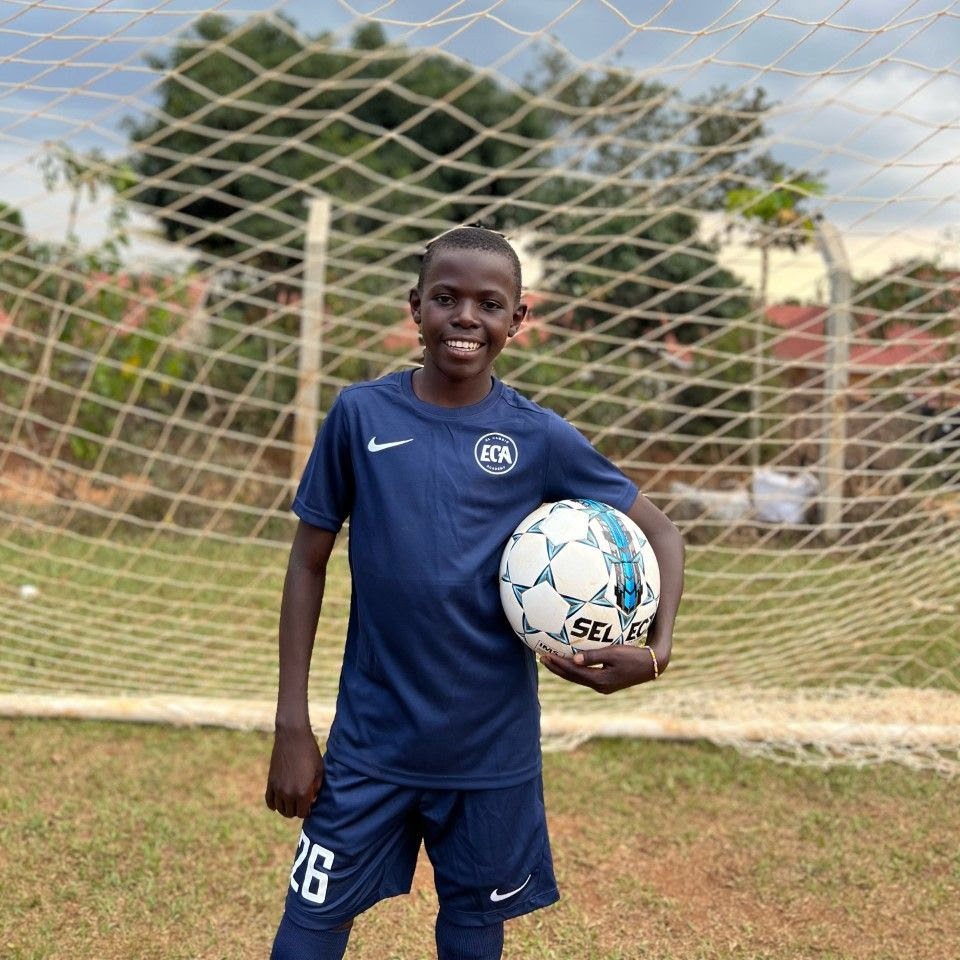 04 Oct

NEW PLAYER AT EL CAMBIO ACADEMY

In the beginning of September, we expanded the family by one. Jonathan is now our newest member at El Cambio and we are so much looking forward to following his time here at the academy. When we saw him for the first time at a tournament in Kampala, we quickly saw his talent and potential and there became no doubt that we wanted him to be a part of El Cambio. Jonathan is a ten-year-old boy, with huge potential for a bright future. He perfectly aligns with El Cambio's three main philosophy's; football, character, and school.

Whilst Jonathan was on trial, it only took him three days to show us that he is great fit for our academy and a worthy El Cambio player. On the 2nd of September 2022, Jonathan received the overwhelming news in that he has been admitted into our academy and has become part of the family. Jonathan, the staff and the other players were so happy, as they welcomed him with open arms. He has settled in well and has made a lot of good friends.

Welcome to the family Jonathan! We look forward to seeing your development, both in your character and as a football player!