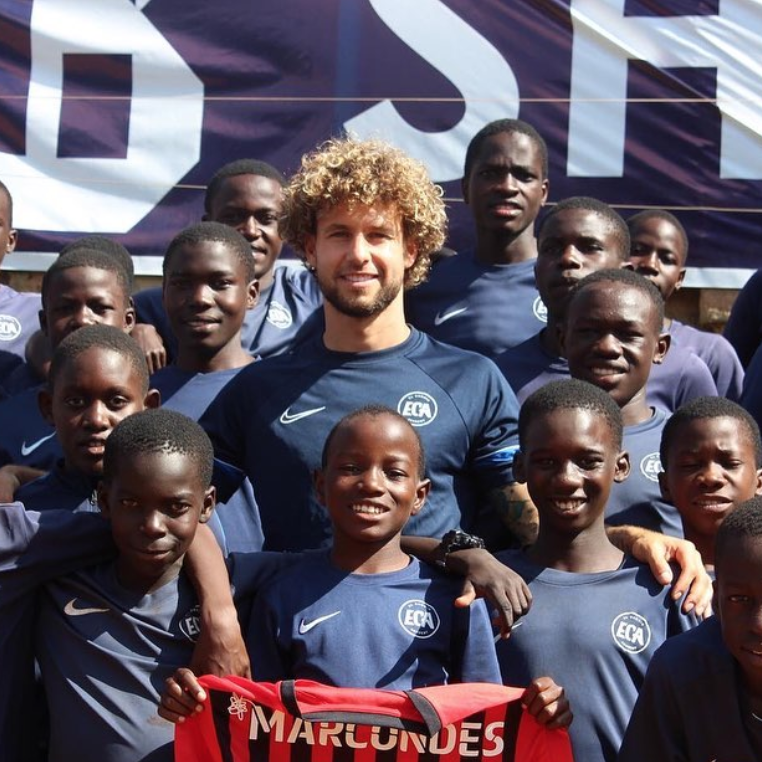 01 aug

PREMIER LEAGUE PLAYER EMILIANO MARCONDES VISITS ECA

In the month of June we had a very special person visiting us at El Cambio Academy.

Our ambassador, Emiliano Marcondes, who is a Premier League player at Bournemouth, stayed with us for five days and was a part of the everyday life at El Cambio.

While Emiliano was at the academy we had a lot of fun, but we also got to learn a great deal from him – on and off the pitch. He gave us advice on how to be a professional and he was a part of several training sessions. At training he showed us his technique and how to improve our free kicks.

We also had the pleasure of going to Kampala with Emiliano to play a game and do a training session with him on an artificial football pitch. He is a true role model and inspiration to everyone at the academy and he is now a great friend of ours.

Thank you for coming to El Cambio, Emiliano! We hope to see you in Uganda again soon.