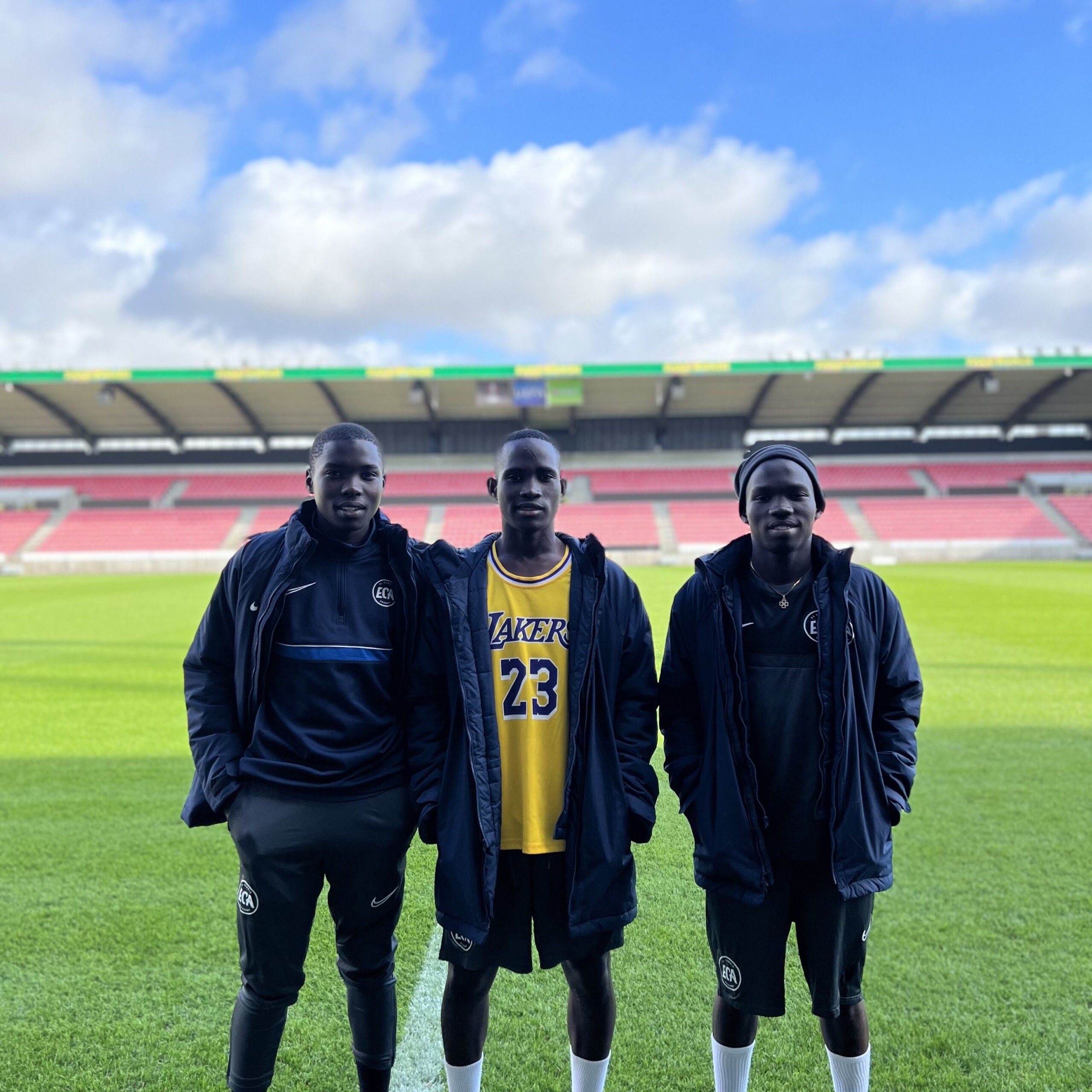 01 nov

A HUGE MILESTONE FOR EL CAMBIO ACADEMY

3 of our first boys at El Cambio Academy had some great experiences this month! 

Elvis, Gavin and Mbuga got to go and visit Denmark and leave Uganda for the first time. They were traveling for 18 days. Everything for them was new – sitting in an airplane, trying new food and experiencing a completely new culture.

Their adventure started off by going to Odense Boldklub, where the boys trained with different teams from the football club. Here they met a lot of new people, they got to practice their own football skills, were giving back to the younger teams and had so much fun. A big thank you to Odense Boldklub for having us!

Also they met with a lot of the old volunteers, who have been a part of El Cambio. They went to do laser games, tried bowling, went to a danish amusement park called Tivoli, watched a live football and ice hockey match and went to our charity dinner. 

They went for different meetings with some of our partners. Here they visited our main partner Shape Games.  Furthermore they went for school visits different places in Denmark. They visited  our partner ISI, where the boys were shown around the school, talking with the students and participated in singing and dance classes. Alongside this they visited our partner School, Vor Frue School in Næstved, that have been with us for 3 years and ran with the kids at the danish sport day, to collect money for El Cambio.

A huge thank you to everyone involved in the trip to Denmark. Elvis, Gavin and Mbuga had the best experience ever!